Skip to Content
We Will Improve the Health and Appearance of Your Smile
One of the first things people notice about you is your smile, so you want it to look its best. Mountain Shadows Family Dental can ensure that is the case for patients in Buckeye, AZ and the surrounding area. We have provided comprehensive family and cosmetic dentistry to individuals throughout the region since 2010. Our friendly, knowledgeable team is led by Dr. Matthew Garrett, who received his DDS from Loma Linda University following undergraduate studies at Brigham Young University. In addition to providing a wealth of dental expertise, Dr. Garrett owns and operates our dental clinic. The tight-knit environment sets us apart from corporate-owned dental offices and enables us to understand our patients and their needs better. Call us today to learn how we can improve the health and appearance of your smile.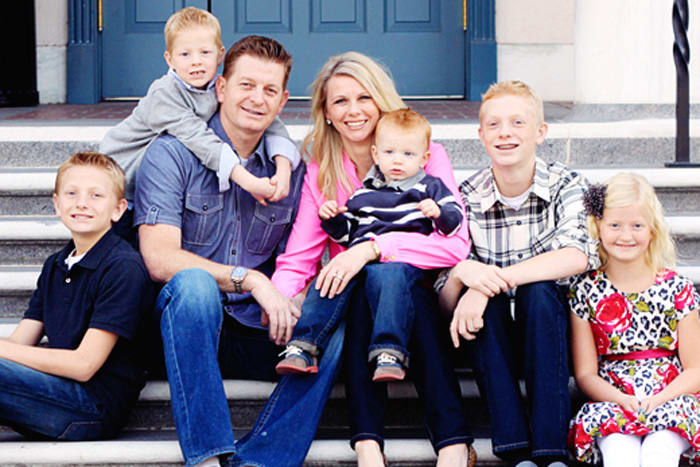 Our Team Specializes in Family and General Dentistry
If you need a group of dental specialists to care for your family's smiles, look no further than Mountain Shadows Family Dental. Our family and general dentistry services include managing oral healthcare needs for patients of all ages. In addition to performing biannual checkups to maintain your oral health, we are adept at diagnosing and treating tooth decay, gum infections, and various other health concerns. Dr. Garrett will professionally clean your teeth to remove plaque and tartar buildup and provide fluoride treatments for added protection. Furthermore, we can fill teeth and apply dental sealants as needed.
Ask About Our Cosmetic Dentistry Options
Our reliable cosmetic dentistry procedures can significantly improve your self-esteem. A smile can be a powerful icebreaker or tension reliever, but only if you are willing to show it. Imperfections such as discolorations or misshapen teeth may cause you to hesitate. After visiting our cosmetic dentistry clinic, those days will be over. We can enhance the appearance of your smile and give you the confidence you deserve. Our cosmetic dentistry options include:
We Offer Various Other Dental Procedures
Though family and cosmetic dentistry are our specialties, Mountain Shadows Family Dental offers various other procedures to keep your mouth healthy. Some of our patients are anxious about visiting the dentist. Despite efforts to make our clinic as warm and inviting as possible, they may still be reluctant to receive dental care. For these individuals, we offer sedation dentistry. This approach can be used during routine visits or more advanced procedures. Among our various other areas of expertise are:
Contact Mountain Shadows Family Dental Today
We want you to put your smile on display for all the world to see. To ensure it looks its best, Mountain Shadows Family Dental offers comprehensive family and cosmetic dentistry in Buckeye, AZ. Regardless of whether you are a regular in the dentist's chair or have been avoiding dental work for years, we will strive to make you comfortable during your visit. Our friendly staff and commitment to patient satisfaction have helped us become the area's top choice for dental care over the last decade. We provide affordable, long-lasting dental solutions, and we can even help with insurance and financing. When you are ready to schedule your next appointment, contact us right away.
Bringing the Care of Our Family to Yours!