Skip to Content
Family & General Dentistry
Family & General Dentistry in Buckeye, AZ
Do you need general dentistry solutions for the entire family? Mountain Shadows Family Dental has been diagnosing, treating, and helping to manage the oral health care needs of Buckeye, AZ patients for ten years. No matter if you need a filling, root canal, crown, bridge, or preventative educations, Dr. Garrett and his seasoned staff can help! Learn more about our family and general dentistry solutions.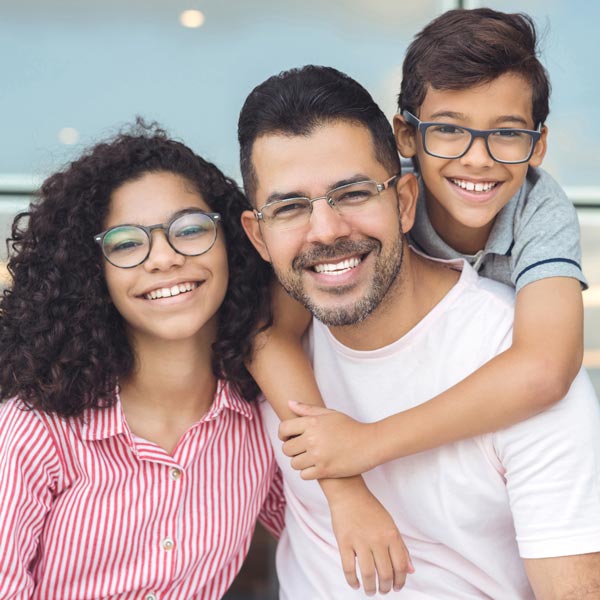 From Our Family to Yours
When you want to prevent tooth decay and other potential oral health issues, we encourage you to schedule an appointment with us, so we can perform an oral examination and thorough teeth cleaning. Our general dentistry solutions are put in place as a way to catch problems early and prevent further issues from arising in the future. With Mountain Shadows Family Dental, we consider our patients a part of our family, so we only deliver the best possible solutions for your oral health.
Teeth Cleaning for the Whole Family
Getting your teeth professionally cleaned at our office is hugely beneficial to you and your family's oral health. Our dental hygienists will start the teeth cleaning process by performing a physical exam on your mouth. This way, we can catch any signs of gingivitis or other potential concerns. You can think of the teeth cleaning process like a check-up for your teeth and gums. This check-up will also involve:
Removing Plaque & Tartar Buildup
Using a small mirror as a guide, the dental hygienist will use a scaler to get rid of plaque and tartar around the gum line, as well as in between the teeth.
Expert Flossing
Whether you're already an avid flosser or not, a dental hygienist can get deep between your teeth and locate any potential trouble spots where you may tend to bleed at the gums.
Fluoride Treatment
As the last step of the teeth cleaning process, we will coat your teeth with a fluoride treatment that will work to help fight against cavities for several months.
Tooth Fillings
If you come to us with a cavity, Dr. Garrett can remove the decay and then "fill" the area where the decaying material once lived. Fillings can also be used to repair teeth that have been broken, cracked, or worn down. We utilize tooth-colored composites for restorations that not only deliver on aesthetics, but on durability as well. If you have old, existing silver fillings, we can safely remove this filling type and replace it with a safer and more practical solution. Our general dentistry solutions put our patients first, and we will educate you on our practices so you can make an informed decision before agreeing to any treatments.
Dental Sealants
If your back molars are particularly prone to cavities, we offer dental sealants to safeguard these teeth from developing any further decay. Dental sealants are a thin coating that is painted on the chewing surfaces of the back teeth to prevent decay, as well as provide a protecting shield. This shield is highly effective, hindering food particles and plaque from becoming stuck in the depressions and grooves of your molars. It will only take a few minutes to seal each tooth and can last several years before a reapplication is needed.
Bringing the Care of Our Family to Yours!