Skip to Content
New Patient Family Dental Solutions in Buckeye, AZ
If you're new to our practice, we welcome you to learn more about Mountain Shadows Family Dental and our full range of family dental offerings. For the past decade, we have warmly welcomed new patients just like you with caring and thorough dental solutions. No matter the scope of your dental needs, our seasoned team has the knowledge and expertise to deliver the most optimal results when it comes to you and your family's smile.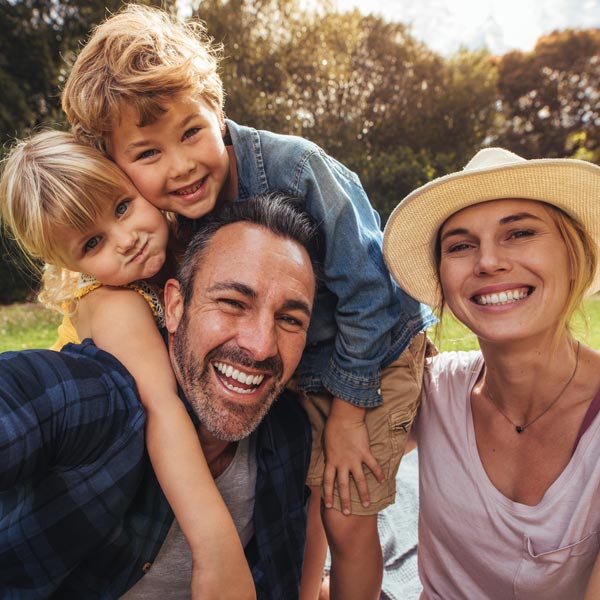 Patient Information
Dr. Garrett and staff are dedicated to providing you with a pleasant visit and results that you're proud to show off. Our administrative staff is ready to help you with questions about scheduling, financial policies, and insurance, to make that part of the process as simple as possible. Learn more about what you can come to expect out of our family dental practice by reviewing our new patient resources below.
First Visit
When you visit our Buckeye, AZ office for your first appointment, you can expect an examination and review of your treatment options. Treatment can typically start as soon as your first visit, and we may even decide to perform routine cleaning while we have you here!
Financial Policy & Insurance
At Mountain Shadows Family, we make every effort to ensure you are provided with the finest care and most convenient financial options. We accept Visa, MasterCard American Express, and Discover cards. For extended payment plans, we offer CareCredit. Please understand that you are fully responsible for all fees charged by this office regardless of your insurance coverage. It's always our hope to maximize your insurance reimbursement for covered treatments and procedures.
Scheduling & Patient Registration
If you're interested in scheduling an appointment with us, please do not hesitate to give us a call! We will schedule your appointment as promptly as possible so we can assist with your dental needs. If you happen to be dealing with pain or a dental emergency, every attempt will be made to fit you or your family member on that day. No matter your situation, we do our very best to accommodate you.
Additionally, we want to help our patients save time by giving them the option of filling out our forms before even stepping foot in our office! The forms that will need to be filled out are listed below:
We Welcome You!
As a new patient, we want to set you up with the knowledge and resources to make informed decisions about you and your family's oral health. Patient care and satisfaction is our number one priority, which is why we want to take good care of you and your family from start to finish. We're excited for you to become part of our family!
Bringing the Care of Our Family to Yours!