Skip to Content
Cosmetic Dentistry in Buckeye, AZ
Using advanced cosmetic dental treatments and materials, your local cosmetic dentist, Dr. Garrett, can make a real difference in your self-confidence. The skill, experience, and commitment of our practice — and the unique combination of science and artistry — can completely redesign your smile. For the past ten years, the Mountain Shadows Family Dental team has been helping patients all across Buckeye, AZ feel good about the appearance of their smile. Gone are the days of being embarrassed at the condition of your teeth. We have the solutions to create subtle or substantial changes to your smile that will help you project an image of self-confidence and high personal esteem. When you feel good about yourself, it shows in your appearance! Learn more about our cosmetic procedures and how calling Dr. Garrett is your best bet to optimal cosmetic results.
The Cosmetic Dentistry Treatments We Offer
With our cosmetic dentistry offerings, you don't have to feel self-conscious about chips, stains, or gaps in your smile. Dr. Garrett and his team are always ready to provide premier-quality treatments and procedures that are tailored to your exact smile goals. We always deliver the very best results, so you'll be excited and proud to flash your new smile to the world. Our cosmetic dentistry treatments and procedures include the following: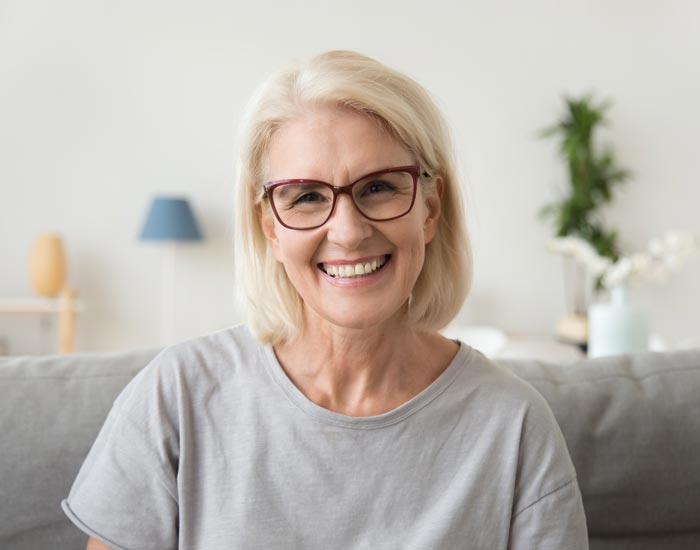 Lumineers & Veneers
Dental veneers are a treatment option we use here at Mountain Shadows Family Dental as a way to cover up discolored or broken teeth. This cosmetic treatment leaves teeth looking glossy and white. Dental veneers are typically made of porcelain, making them more resistant to staining. Since veneers aren't porous like your natural teeth's enamel, they will not absorb stains from coffee, tea, soda, and more! At our dental office, we also offer a type of dental veneer called Lumineers. This veneer option is much thinner and quicker to apply than traditional veneers. If you're self-conscious about your smile, our veneer and Lumineers options are worth looking into.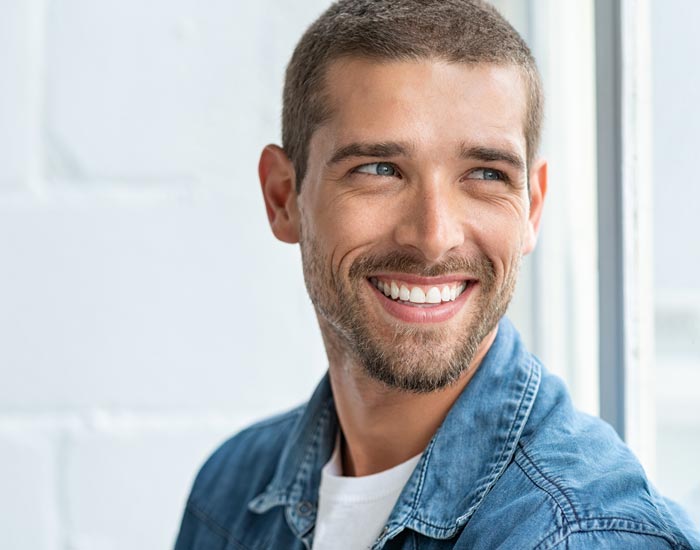 Teeth Whitening
Obtaining a beautiful smile may be easier than you think. We find that many people achieve the self-confidence they've been dreaming of with our simple whitening procedure. As a safe, quick, inexpensive, and hugely popular cosmetic dentistry treatment, teeth whitening is an excellent solution to enhancing your smile. We will take an impression of your mouth and create a set of custom whitening trays. We will also supply you with a whitening agent that your custom trays will hold against your teeth. With only a few hours of wear per day, our whitening agent will bubble the stains right out of your enamel in a very short time. And this can all be done without altering your tooth structure or existing dental work in any way. If you're dealing with a dull smile, let us give you the solutions to brighten it!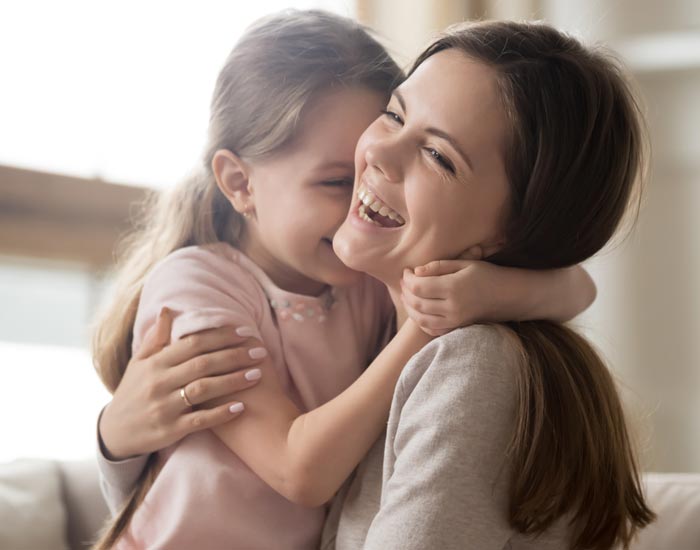 Invisalign®
Invisalign® offers an invisible way to correct crowded teeth and gaps without any wires or metal. These clear braces use a series of custom aligners that Dr. Garrett can make through a combination of expertise and 3-D computer imaging technology. Each pair of clear aligners you receive will have a slightly different positioning, naturally shifting your teeth over time in a minimally invasive and convenient way. You can even take them out to eat, so you'll never have to worry about avoiding certain foods! You'll want to keep your aligners in 20-22 hours per day for the most effective treatment, and you'll visit Dr. Garrett every six weeks to ensure the treatment is progressing as planned. Total treatment time averages 9-15 months but will depend on your unique situation.
Bringing the Care of Our Family to Yours!