Skip to Content
Pediatric Dentistry in Buckeye, AZ
More About Children's Dentistry
At Mountain Shadows Family Dental, we offer children's dentistry so we can pay special attention to your child's teeth. It is also our hope to begin fostering positive experiences at the dentist's office at a young age, so no fear or anxiety has a chance to build up in your child's mind. When you bring your child to our office for their first dental visit, you can rest assured we only use the safest and most gentle solutions when addressing your little one's dental needs. Children's dentistry is a hugely important component in monitoring the fundamental oral changes that your child's teeth are going through. We have the solutions to ensure your child maintains a healthy smile right off the bat, preventing any potential issues down the road from occurring.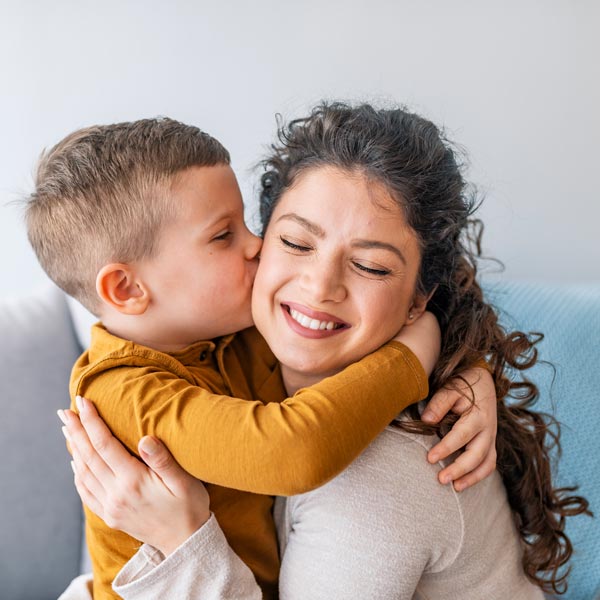 Preventative Care for Your Child's Oral Health
At Mountain Shadows Family Dental, we offer Children's Dentistry because we are hugely concerned with all aspects of preventative care. We do everything we can to protect your child's teeth from their very first visit with us. By creating a comfortable and positive perception of the dentist, we can set the foundation for proper oral care that lasts well into adulthood. Parents, it is your job to promote good oral hygiene at home. Baby teeth are hugely important since they not only hold space for permanent teeth, but they are also crucial for chewing, biting, speech, and appearance. For this reason, it is essential to maintain a healthy diet and daily hygiene through our Children's Dentistry solutions.
Your Child's First Visit
During your child's first dental visit, our seasoned dentist will work to examine your child's teeth and gums gently. If something looks off, we may take X-rays that can help us determine if your child has any cavities or trouble with their permanent teeth under the gums. We will also evaluate any adverse habits that can negatively affect the teeth, like thumb sucking. Though the first visit is typically intended to get your child comfortable in the dental chair, if all goes well, we may perform a teeth cleaning and apply topical fluoride to help protect your child's teeth against decay. The earlier we can begin preventative dentistry the better your child's oral health will be! This is also a convenient time for us to speak with you about the best ways to care for and clean your child's teeth at home and begin a set schedule for regular dental visits. Here are some "first visit" tips for parents:
Begin talking to your child about the dentist before their appointment, so there are no surprises.
Once you get to our office, give your child a "preview" and explain to them why they are visiting us.
Give them a simple overview of what the dentist will do during their check-up.
Speak positively about your own dental experiences so your child can understand that the dentist's office is not a scary place.
Bringing the Care of Our Family to Yours!